The Evangelical Lutheran Church in America (ELCA) is one of the largest Christian denominations in the United States, with about 4 million members in nearly 10,000 congregations across the United States, Puerto Rico and the U.S. Virgin Islands.
Learn more at: https://www.elca.org/About

Women of the ELCA includes Lutheran women who gather in more than 7,000 locations in the U.S. and the Caribbean, for service, study, advocacy, fellowship and more! WELCA embraces all kinds of ministries that support our mission of mobilizing women to act boldly on their faith in Jesus Christ. There is a place for you in Women of the ELCA.
Find out more at: https://www.womenoftheelca.org/about

Lutheran World Relief is a nonprofit organization that helps families in the world's poorest communities build the resilience they need to thrive. In 2016, they reached 3,467,823 people in 32 countries through 118 projects.
Learn how you can be involved at: https://lwr.org/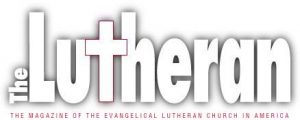 The Lutheran Magazine is now called Living Lutheran. It is the primary publication of the Evangelical Lutheran Church in America.
Check out Living Lutheran at: https://www.livinglutheran.org/